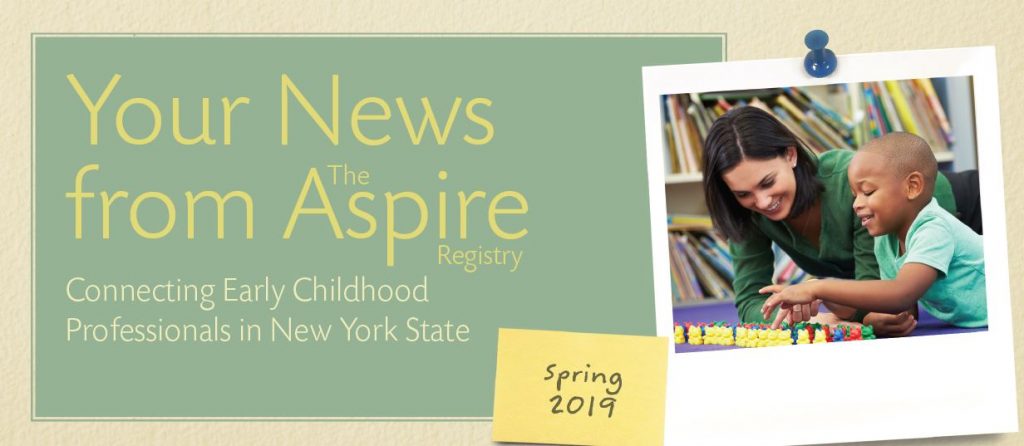 The Aspire Registry team has released their spring newsletter. Since 2015, the Aspire Registry Newsletter has discussed the latest Registry news and events, and highlighted the work of New York professionals in the field of early childhood. The newsletter also provides information about useful resources and tips for early childhood professionals. The newsletter is distributed to over 25,000 Aspire Registry members, a number that continues to grow.
In the spring newsletter, the Aspire Registry shares information about the New York Association for the Education of Young Children (NYAEYC) Annual Conference. The Aspire Registry Team considers NYAEYC one of their most valued partners. Together they are working to make sure all early childhood providers have access to training and technical assistance. The newsletter also highlights conference sessions that are being facilitated by other projects housed at the New York Early Childhood Professional Development Institute. In addition, trainers from the Capital District Child Care Council are featured in the spotlight. The team has used the Aspire Registry to post their trainings for over five years. They share the simplicity in documenting the trainings they facilitate as well as the trainings they attend as part of their own professional development.
To read the newsletter, click here.