"I want to include math in remote learning."
Checking in with Ms. Spencer, I heard her concern for her toddlers and a new goal. As an early childhood coach, I have seen Ms. Spencer and her partner teacher, Ms. Lakisha, give 110% as they collaborate with families to support children's learning at University Settlement's Children's Corner in Brooklyn.
Ms. Spencer's and Ms. Lakisha's teaching practice already includes regular invitations to families to participate in cooking activities with their children. On March 14th, International Pie Day, family members gathered around tables with their children to roll and knead dough into shapes that they filled with fruit. Teachers guided the sequence of steps, measuring quantities, sculpting shapes, and continually modelling how to embed math talk in an everyday activity.
Circumstances have changed, yet Ms. Spencer and Ms. Lakisha still encourage families to use cooking as an opportunity to teach math. Their approach helps families to focus on what they can do with what they have in their cupboards. As Dr. Bergeron, the Director of the Office of Head Start, points out, "Everything that's going on is pretty complicated, we can make this time simple [for families]."
When Ms. Spencer indicated her interest in remote learning, the first thing that came to my mind was the Dreme Family Math site, which has resources in Spanish and English. This site was created by leading math scholars to help families by transforming everyday activities into math learning opportunities. Their At-Home Early Math Learning Kit supports families to explore fun, research-based math activities with their young children. The "math snacks" in these family math kits offer examples of quick and easy ideas to show that math is all around us. Tools like this support educators like Ms. Spencer in keeping remote learning screen-free and play-based.
Teachers Support Families to See How They Are Already Doing Math
When educators like Ms. Spencer and Ms. Lakisha take the time to connect with children and families about their daily activities, it encourages, affirms, and values what they do together. When children, families, and educators clap along to a song, play with spoons, or arrange everyday objects into patterns, educators can recognize and name the math.
Early childhood teachers know how to use simple, hands-on materials to engage in activities and interactions with children. As a child stacks cups, a teacher might either notice and observe aloud what they are doing or ask an inviting question. The ability to see the value in engaging with children in ordinary activities, like helping to clean or sort laundry, allows these interactions to become meaningful learning experiences. Teachers play an important role in connecting with families and highlighting positive examples of what their children are doing so that families feel confident about using daily activities at home as open-ended explorations.
When families and teachers are engaged as partners, they share these simple things as part of daily life. Even remotely, teachers can help families to notice how what they do in their daily routines incorporates math and helps their child to learn and grow.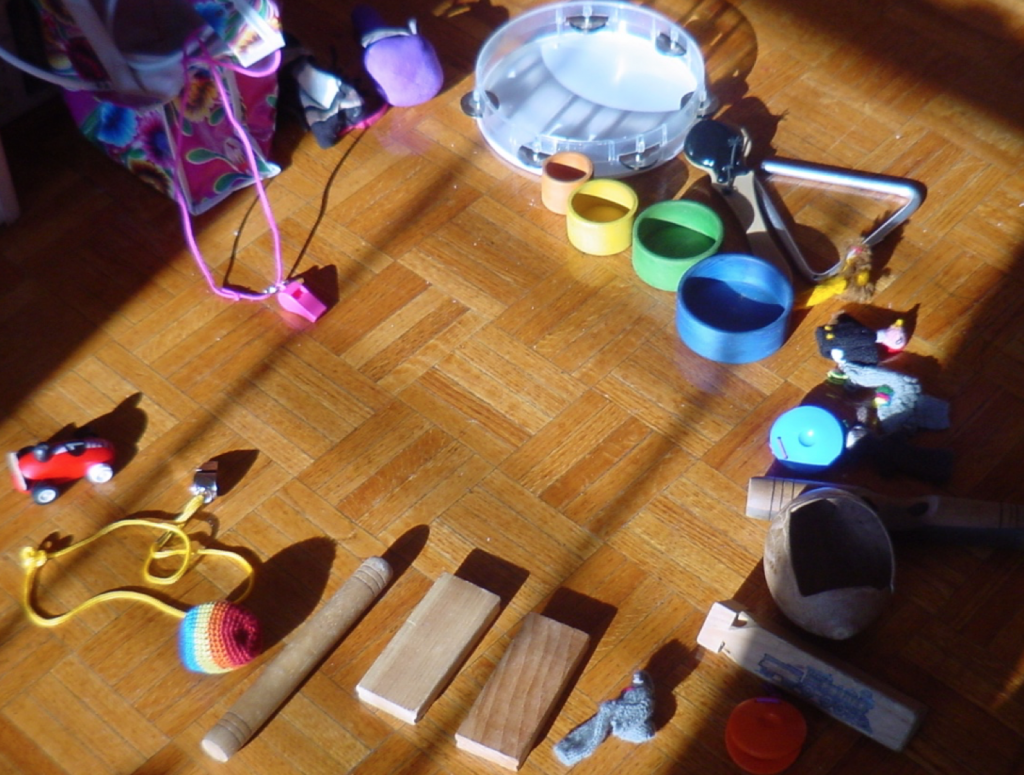 How have you worked with families to keep remote learning simple and play-based? Tell us about your experiences in the comments section below.
Lorraine Falchi is an early childhood coach at the Institute who works with teachers and leaders.