Even as private and contracted childcare programs are reopening across the city, it remains uncertain how district schools will reopen. The NYC DOE has planned for a blended model that would allow schools to reduce the number of students per day in classrooms. However blended learning does not address the role district schools play in providing childcare to working families. The City proposed filling this gap by spending $30 million/month to provide childcare to 3-K through 8th grade students in groups of 15 on the days that they will not be in class. It is unclear how moving children between two different settings will mitigate community spread of Covid.
NYC public school families have suggested that a more elegant solution is to provide outdoor education for students. This solution could allow schools to safely provide care and education for more children. Contagion is lower in open air, and many families feel better about allowing their children to play freely in outdoor environments. A petition demanding that schools provide outdoor space to safely reopen is quickly gaining steam and media attention. A recent New York Time article describes how NYC used outdoor spaces to keep schools open during a tuberculosis pandemic one hundred years ago, and suggests ways the city could use the same strategy now: "As the city has done for restaurants, it could cordon off streets and sidewalks for schools to expand their footprint." The Daily News reported that outdoor learning could also help our students to look back at this crisis as a time for exploration rather than fear. "What if our youngest students were able to look back on this year, not as one of fear and confinement, but one of exploration, healing and freedom?" Chalkbeat highlighted City Council Member Brad Lander's advocacy for an "Open Streets: Schools" program: "Families, teachers, school staff and many others are deeply concerned about the safety of sending students back to indoor school in the fall, about whether their school facilities can be made safe (e.g. what about the schools where windows don't open)."
Outdoor learning is not a new idea in the field of early childhood education. In the 1950's, outdoor schools were developed in Europe to foster learning through play and to reinforce the role of the educator as a facilitator of learning. Forest School, Natural Preschool, Bosque Escuela, and Waldkindergarten are just a few examples of outdoor early childhood programs. Children at Anji Play, the exemplary public early childhood program in China, spend almost all their learning time outdoors. Note the appropriate all-weather clothing in these examples – gear that NYC schools could purchase for their students.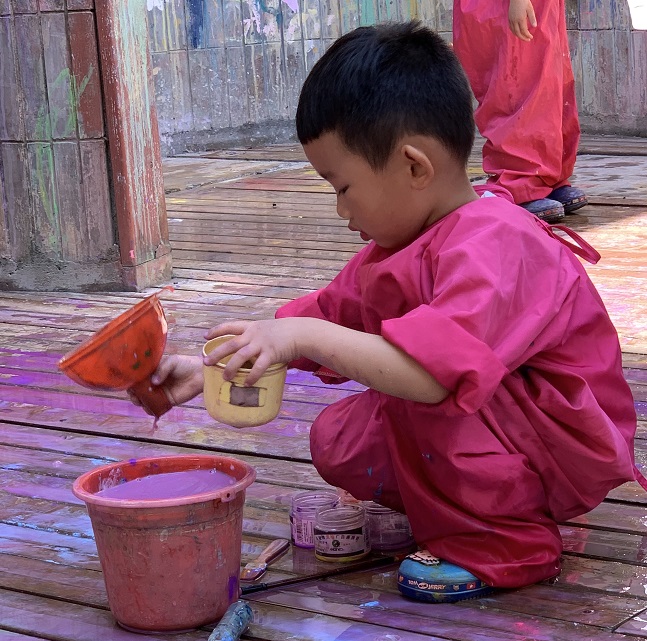 Open-streets: Schools is one common-sense approach, but the city also contains beautiful outdoor areas to use. A hospital was quickly erected in tents in Central Park – might similar tents be built for students in all the city parks? Students travel to Governor's Island to attend NY Harbor School – might more children be able to learn on the hills, playgrounds and shelters of Governor's Island? Brooklyn New School has a Forest and Shore School curriculum in which young children go year-round to natural environments to investigate, explore and play. If you want to know how beautiful and educational outdoor learning could be at a public school in New York City, take time to look at this blog: BNS Forest and Shore.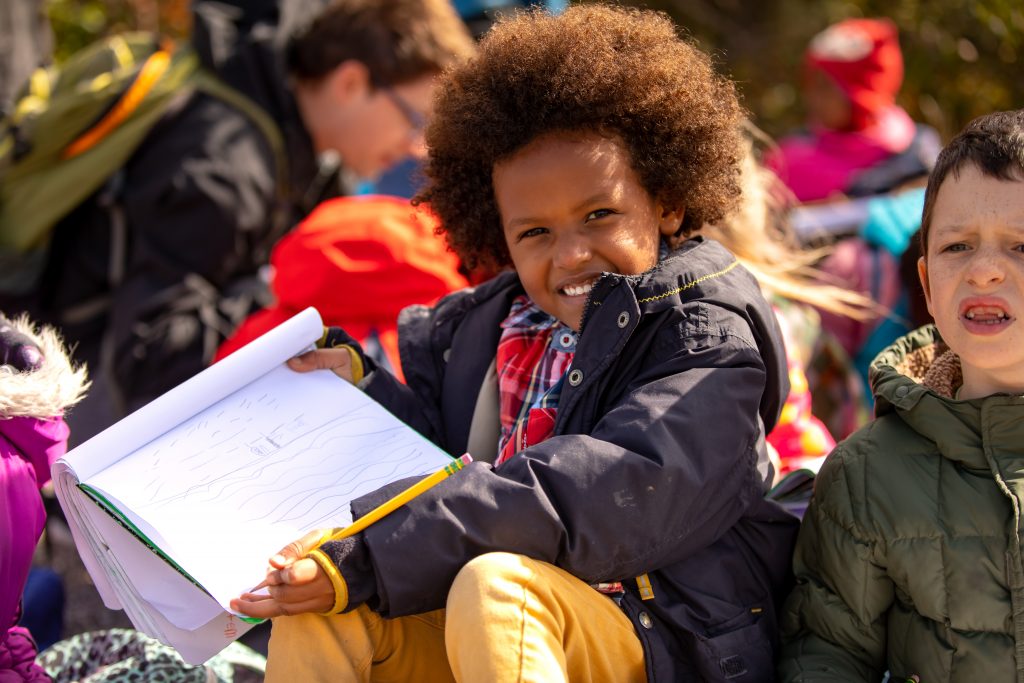 Reopening schools outdoors is an optimistic, evidence-based solution. Our children are coming back to school after a traumatic experience, and spending time in nature reduces stress. Indoor early learning environments are difficult and anxiety-provoking to sanitize; in outdoor environments children could use their imaginations to play freely. Let's welcome children back safely with joy and creativity.
Helen Frazier is the Institute's Director of Early Childhood. Tatiana Bacigalupe is a Screening and Assessment Specialist at the Institute.