One of the goals of the TLC blog at the Institute is to share a variety of perspectives on teaching, leading, and caring as we all adapt to new and different circumstances. In recognition of the learning that is happening through everyday interactions in loving families, we invited Cecilia Scott-Croff, the Executive Director of the Borough of Manhattan Community College Early Childhood Center, to share her reflections on supporting her son's remote learning.
This global pandemic has created a wave of emotion for parents. I am filled with fear, anger, and uncertainty. As an early childhood thought leader, researcher and campus center director, these are challenging times. Yet more importantly, I am the mother of a sweet and brilliant nine-year-old on the autism spectrum.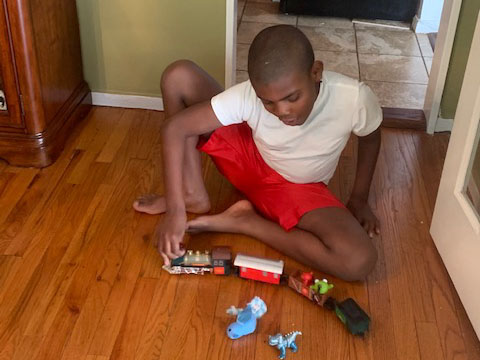 Matthew always has a set of "WH" questions, always. He is an inquisitive, curious child with boundless energy and loves to challenge. As of late, he wants to know why are his parents acting like his teachers. "Parents aren't teachers," he likes to say.
I have worked years to establish his service plan and care coordination. He receives special instruction, speech, occupational therapy and adaptive physical education. He has participated in music therapy, horseback riding and a social skills program. He is a child with a social communication disorder. It's difficult for him to relate to others. Abstract concepts are difficult for him to grasp. He is uncomfortable relating to his teachers and peers via screen. During lessons, he asks his parents to leave the room. I am not sure if he is embarrassed, shy, or overwhelmed.
During this time, Matthew has a hard time understanding why he needs to follow a visual schedule at home. Matthew experiences less anxiety when he knows what is next and why. Visual schedules help him stay on task. They provide the independence and guidance he requires to transition from one activity to the next.
After a difficult day, I messaged this teacher through the "Remind App", a communication system that allows us to instant message each other. I explained that Matthew was having a hard time following his schedule. It's challenging for him to understand why he has to follow his school schedule at home. He wants to know why he must adhere to his parents' directives when it comes to his school work. She spoke to him in a way only she can. He immediately complied.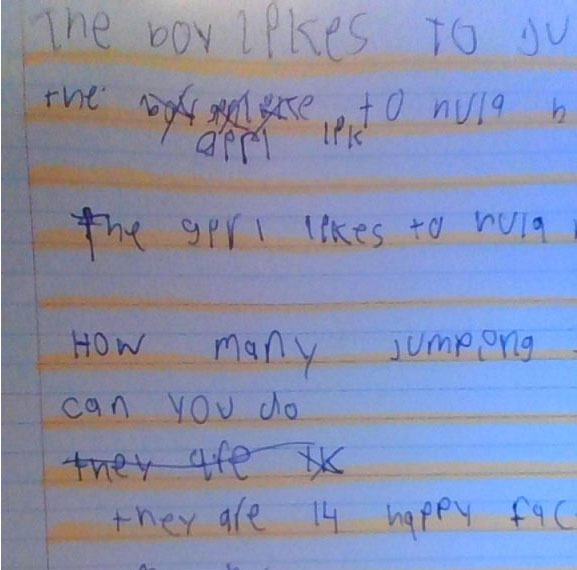 Although Matthew has settled into his routine and acquiesced to a visual schedule at home, virtual learning is still a challenge for him. At times he wants to leave his sessions. He has logged off in frustration. He has expressed feelings of sadness.
Homeschooling is not for the faint of heart. It is a lot more challenging for a child with special needs. Children with intellectually diverse and varied learning styles are used to highly structured routines. Current times have upended our children's routines. To ensure our children socially, emotionally and cognitively connect, it is suggested we explain all of these changes to our children as many times as they need to hear it. I know this is hard, but it is important.
Virtual learning challenges include difficulty with internet connections, lack of access to technology, and privacy concerns. Does learning on new platforms meet the goals outlined on children's IEPs? I am certain Matthew has regressed in some areas.
"When are we going back to school?" he frequently asks. Matthew had begun to ponder, "if I do not return to school, perhaps I get to go to camp." Those hopes were dashed with the recent announcement that camps will be closed. I plan to develop a camp-like experience at home that will rival any camp setting.
Pre-COVID and especially now, parents experience an educational bureaucracy that employs a one-size-fits-all approach (monetarily and service provision wise) to meet the needs of children with special needs. Special needs children are uniquely different and require diverse approaches to their learning. The virtual learning platform employed by the department of education does not meet the unique needs of children with autism. This platform does not work for children who are nonverbal in particular. I wonder how these challenges were addressed with families?
As a parent, I would welcome some additional support throughout the summer. The special needs community has been largely marginalized and ignored during this time. Who will stand up for the rights of children? There is no hotline or interest group that has boldly and loudly proclaimed, "This is unacceptable!" A good friend of mine reminded me, "Don't let it get to you, you get to it." (Annie Laurie Bouges Thornton Marsh, 09/18/1922, as told to her daughter, LaTrella A Thornton)
7 Ways to Get to It
Reach out and ask for support for your children. Contact your local Office of People with Developmental Disabilities to advocate for children.
Practice self-care to support and meet our children's needs, we need to take care of ourselves.
Take a break – it's okay to acknowledge feeling overwhelmed and stressed and needing to regroup.
Exercise patience – at times one has to extend grace to a flawed system that does not always factor in the unique needs of our children.
Anticipate waves – there will be some good days and some difficult ones. Remain upbeat and positive.
Appreciate – remain kind to one another as parents, and shower extended family and community supporters with gratitude.
Speak up to state and local legislators and lend your time to school boards and community-wide initiatives. Systemic changes don't occur overnight, so stay the course.
In solidarity,
Cecilia Scott-Croff
Cecilia Scott-Croff is the Executive Director of the Borough of Manhattan Community College Early Childhood Center and a 2020 Early Career Scholar in the NYC Early Childhood Research Network.