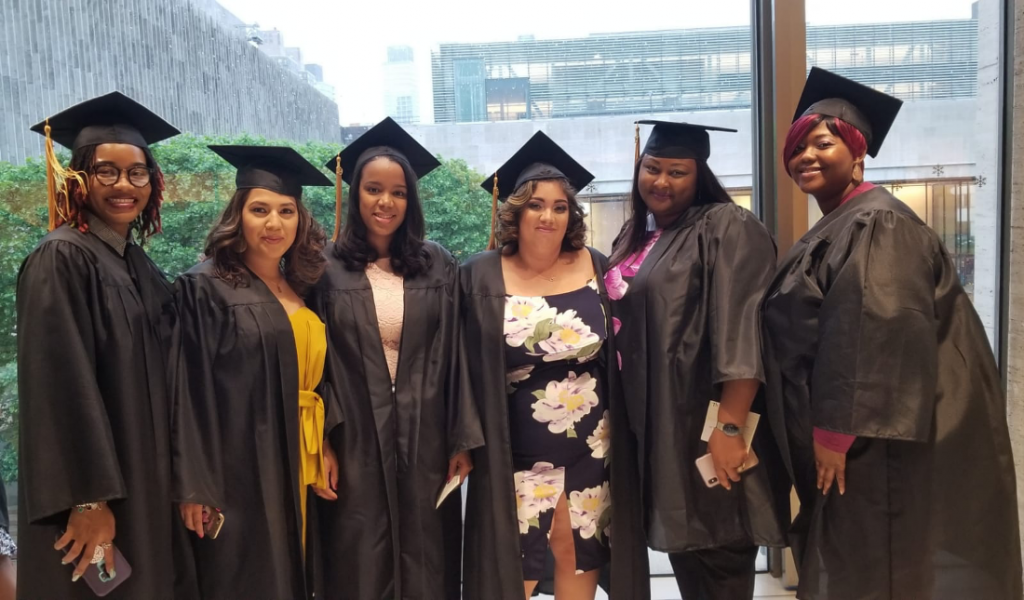 On May 29, 2019, 47 students received their Child Development Associate Certificate from the CUNY School of Professional Studies. A group of students were continuing their professional development to further their career in early childhood educationParticipants included child care owners, assistant teachers, and Head Start Teachers. Additionally, some students were making a change in their career and were new to the field of early childhood, including a military veteran. They all share a common desire to be great teachers and enjoy their work with children and families.
The majority of the students (33), were sponsored by the Administration for Children's Services (ACS). The group were all parents with children in NYC ACS Head Start programs. They participated in their programs as volunteers, committee members, and delegate representatives. They worked to earn their CDA in order to continue to give back to the community programs that have provided so much to them and their families. They can now work as teacher assistants and lead teachers in the classrooms in which they once volunteered.
You can watch a short video here of CDA graduates discussing their experiences in the program, and another video here from Gary Dunbar, Assistant Director of the Committee for Early Childhood Development Head Start, discusses the importance of the Institute and ACS initiative to help parents of young children obtain the CDA.
The Institute applauds the hard work of the 47 CDA graduates and the Institute's Director of Career Services and Higher Education, Claudine Campanelli. Claudine oversees the CDA program and the CPAC program in conjunction with the CUNY School of Professional Studies.
On a Special Note
One student in this year's class was a special representation of the dedication that the graduates feel toward their education. Shontae Ferguson-Pryce was expecting a new baby and actually went into labor as the ceremony began! She was determined to walk across the stage to receive her CDA, so the order of the ceremony was rearranged and she walked the stage, aided by fellow graduates. After she received her certificate, EMT workers rushed her out of the building. Congratulations to Shontae on the birth of her baby boy!