We have highlighted a few of the many organizations creating remote learning resources. Each of these organizations presents activities that are specific to early childhood (birth through eight) and each acknowledges the importance of play-based, emotionally responsive, screen-free activities for young children. We encourage educators to be critical consumers during this crisis, and to beware of predatory companies asking families to sign-up for 'free trials' of their apps. This page will be updated frequently be sure to check back for new resources.
The Harmony Program is a CUNY partner organization that brings intensive after-school music programs to communities with limited access to instrumental music education. In response to the ongoing health crisis, the Harmony Program has developed an original series of YouTube-based, beginner music lessons, called "Harmony at Home." This free, year-long series consists of weekly, 30-minute lessons in music fundamentals.

---
The High Quality Early Learning Project offer some suggested activities that children can do at home or in school, in many cases without adult direction. These are designed to incorporate skills, knowledge, and understandings from a variety of disciplines (literacy, math, science, social studies, physical education and the arts). Many of the activities can also be extended to address children's varying stages of development.

---
Carnegie Hall has put together simple lullabies and musical moments for babies and young children.

---
The DEY Guide for Supporting Young Children Through COVID-19 contains resources and recommendations for parents and educators, including supporting play, communicating with loved ones, establishing routines, thoughts on screen-time, and how to talk to young children.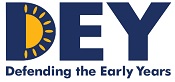 ---
Common Sense Media partnered with tech and media companies to curate a comprehensive remote learning website. It includes a section on virtual classroom set-up.

---
Prevent Child Abuse NY created a Caring for Your Family During the COVID-19 Crisis resource guide. The guide supports families in strengthening the Five Protective Factors that mitigate the negative impacts of trauma.

---
The Agency and Young Children Research Collective at the University of Texas at Austin created a document with principles of early childhood learning to help shape how parents, schools and districts approach daily or weekly support for children and families.

---
Dreme has playful and engaging family activities to transform everyday household routines into math learning opportunities.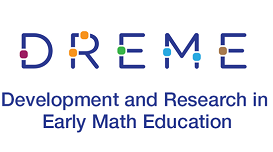 ​
---
WNET Education has a new series of virtual family workshops for preschoolers. These YouTube Live events invite families to explore STEM topics in child friendly ways.

NEW RESOURCE
The Early Childhood Technical Assistance Center created a series called Preschool During the Pandemic: Early Childhood Education in Extraordinary Times. This series shares the experiences of practitioners and families from across the country, illustrating how the fields of early education and early childhood special education are successfully supporting preschoolers and their families during the COVID-19 pandemic.

---
NEW RESOURCE
The New York Transit Museum launched Transit Tots where New York transit educators share transit-themed songs, stories and activities for the youngest transportation fans. Recommended for ages 2-5.

---
The Campaign for Commercial Free Childhood created this Guide for a Low-Tech Approach to Remote Learning  to help guide educators, schools, and districts seeking to limit unnecessary screen time during remote learning while attending to equity, multicultural, and social justice issues and increasing student engagement.

---
The New York City Department of Education's Division of Early Childhood Education  released a resource for educators to support planning and implementation of blended learning (a combination of in-person and remote learning) for children ages 0-5. In addition, they created a new guide for families to support children's blended learning.

---
Bank Street's Center for Emotionally Responsive Practice's  resources are designed to help teachers enhance social-emotional element of their online work with children, and to support educators with keeping their own mental health intact.​ They have a new guide for teacher's supporting young children's emotional development during the COVID-19 pandemic, Salient Themes from a Developmental Perspective.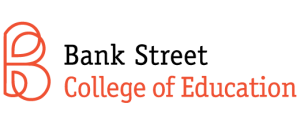 ---
The CMOM at Home page includes creative screen-free activities for families.

---
The NYPL remote learning resources include online storytime and create-your-own storytime guides.

---
The Zero to Three page includes professional development, self-care and family resources for the educators of infants and toddlers.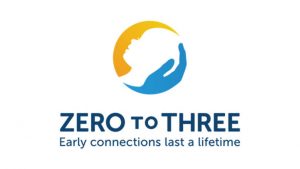 ---
The Children's Museum of the Arts has resources for at-home arts education. In addition, they have online programming, in person programming and free classes for parents.