"Leadership and learning are indispensable to each other."
- John F. Kennedy
Get involved
Our First Leadership Initiative Newsletter!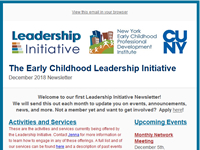 Upcoming Event Event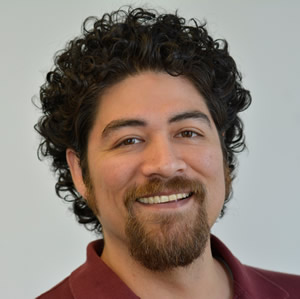 Leadership Speaker Series
New Ways of Thinking for Early Childhood Leaders: What Behavioral Science Can Teach Us
Friday, February 22nd 2019 | 8:30am - 10:00am
CUNY Graduate Center
365 5th Avenue
New York,NY 10001
About the Leadership Initiative
The excellence of early childhood programs is reliant on the quality and caliber of the leader. The program leader sets the mission, vision, philosophy, and culture of a program. And yet, too many leaders come to the work with limited knowledge and expertise in early childhood management and leadership. The New York Early Childhood Professional Development Institute, in partnership with the NYC Department of Education lead the Leadership Initiative, designed to support the professional development and success of current leaders and prospective leaders in the early childhood field. The Leadership Initiative and this website provides early childhood leaders, as well as those who aspire to leadership roles in the future, with resources and opportunities to engage with their peers around the city and support professional development promoting access to excellence for all young children.
How to get involved
Early childhood leaders, as well as those who aspire to leadership roles in the future, are welcome to participate in the Leadership Initiative in a variety of ways. If you are interested in fuller participation in the Leadership Initiative, we encourage you to apply to become a member of a cohort. You can also always attend Leadership Initiative events
Continue to visit this website for up-to-date leadership information and resources. If you know someone who may benefit from this information, please email us at leadershipinitiative@earlychildhoodny.org and provide his or her contact information.
Book Discussion for January, 2019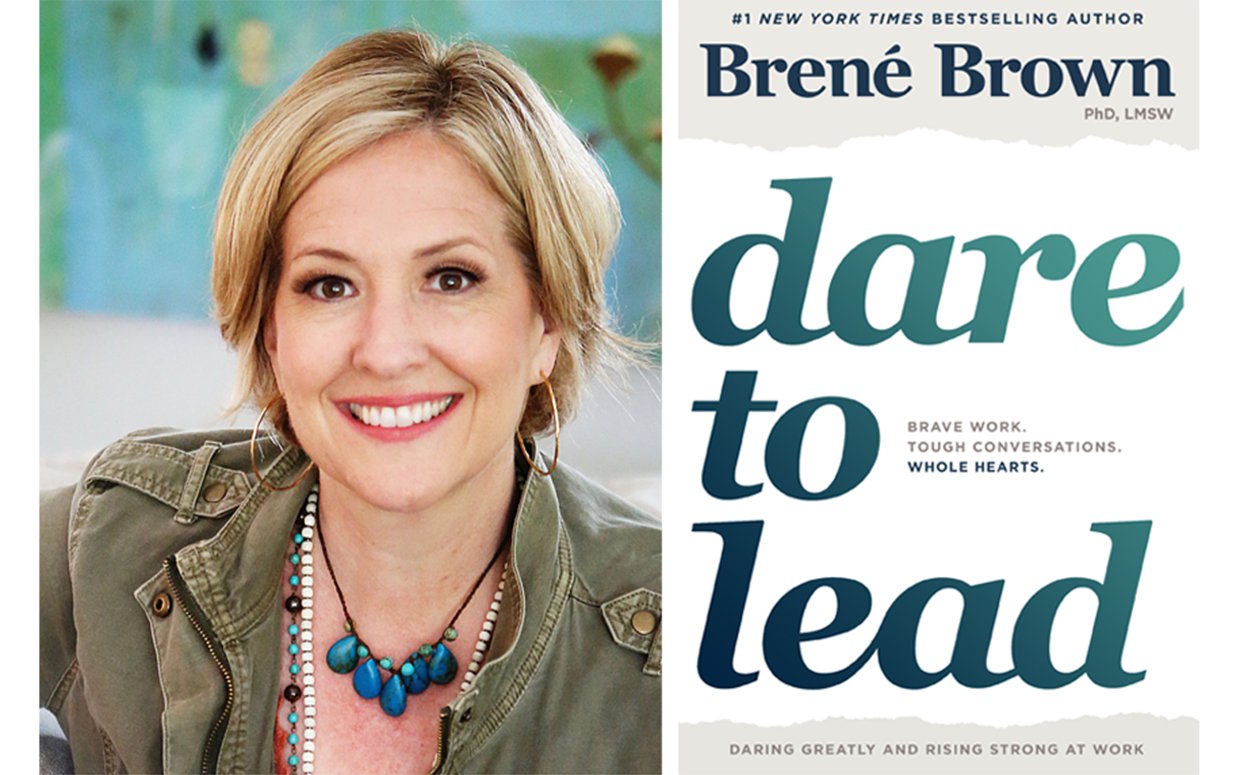 Our book for January, 2019
Dare to Lead:
Brave Work. Tough Conversations. Whole Hearts
by Brené Brown
Visit the webpage for Dare to Lead
Children's Program Administrator Credential
The Children's Program Administrator Credential (CPAC) is a state-recognized credential that addresses the components essential for running early childhood and school-age programs. Both new and experienced administrators may choose to obtain the credential, as well as current teachers who aspire to administrative positions. Those individuals without program management experience will need to complete an internship to obtain the credential.
Learn more about the CPAC on our Career Development Services page.
Leadership News and Resources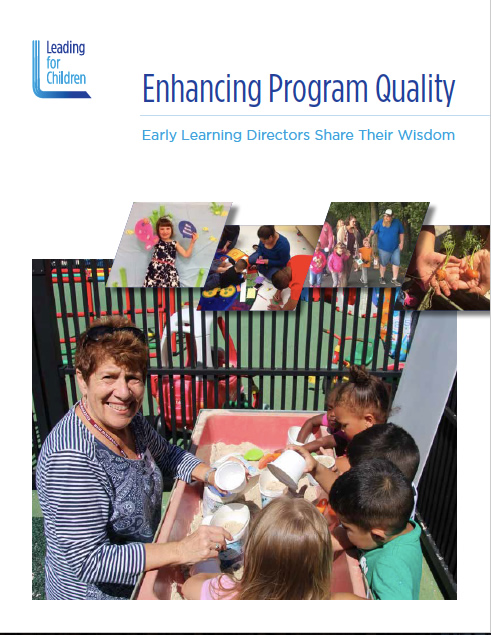 Leading for Children Innovative Ideas Award
The Leading for Children Innovative Ideas Award is an opportunity to identify the great ideas of early childhood program educators and to share the most promising, nationally, to reach the early learning community and ultimately, more children.
Applications must be received between March 1 and April 24, 2018
Listen! Sherry Cleary on Leadership
Sherry Cleary, Executive Director of the New York Early Childhood Institute shared her thoughts about the importance of leadership with HiMama's The Preschool Podcast